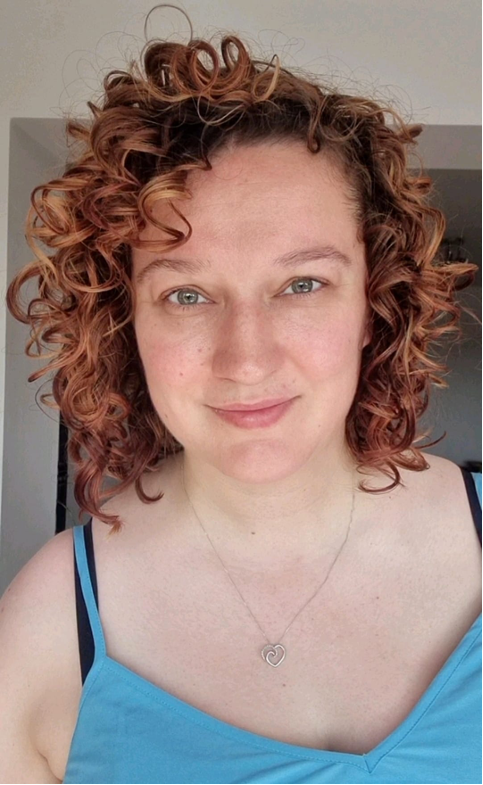 Shosh is a curly haired content creator, teacher and trainee stylist. Originally from Wales, she moved to the West Midlands in England 8 years ago with her husband, Carwyn, and two pooches, Del and Beau.
Shosh began embracing her wavy curly hair in 2019, originally starting an Instagram page as a hair diary for accountability. From there, she developed a love of curl science and a passion for helping others to embrace their curl pattern. Her page has grown since then to reflect this.
Shosh began training as a hair stylist in 2021 and has completed the first year of her NVQ courses (the UK qualification for stylists). She will be embarking on the next leg of her journey come September, undertaking a more advanced course to allow her to offer more in depth services at a higher level. Her aim is to specialise in curls and colour upon completion of her training.