Curlsmith is Redefining Professional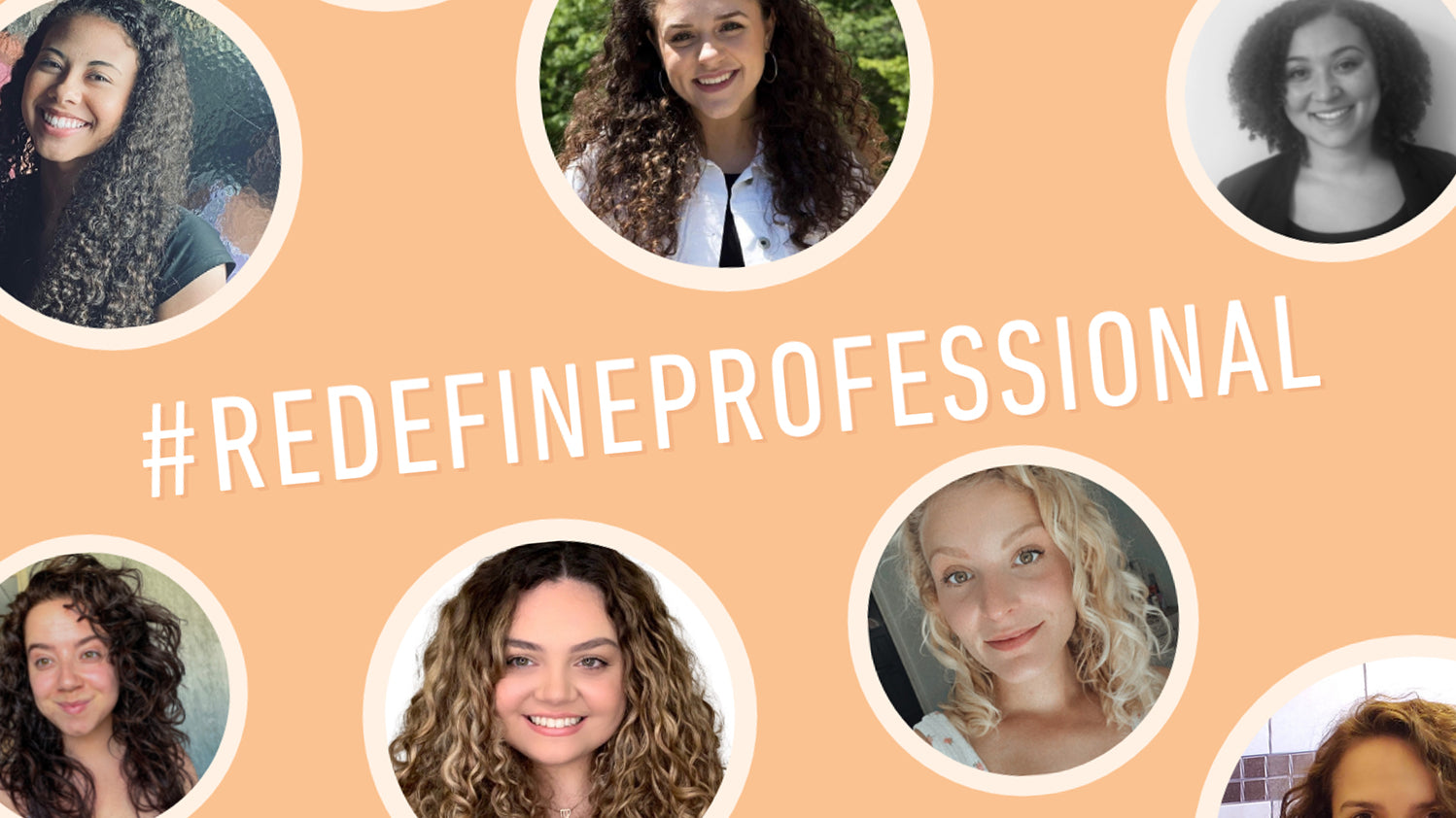 Curlsmith has been hitting back at standardised concepts of beauty and social pressures around embracing natural hair texture since we've first begun, encouraging Curl friends across the globe to rock their natural curls, all day EVERY day! So when a LinkedIn post was published by a young woman named Kayra L.Velez who had decided to post her professional headshot embracing her natural curls in the workplace (for the first time in her career), we couldn't help but empathize.
And when Kayra quoted Curlsmith as her go-to products for her everyday routine, we decided to take action.
"Curlsmith is hugely responsible for helping me make this hair transition. Part of the problem with transitioning to natural hair is finding the right products to keep our hair happy and healthy but Curlsmith really changed the game for me", Kayra explained. She later admitted that she had started relaxing her hair at just four years old and until about a year ago, she had never even seen her natural hair texture. "I used to spend almost 3 hours every Sunday washing, deep conditioning, blow drying and flat ironing my hair to perfection because that's what I felt was most 'professional' but when the pandemic hit last year, I lost all interesting in keeping that up", wrote Kayra on her post.
What was one single LinkedIn post inspired many others to share their story and in a matter of days her post received 70,000 reactions and 4000 comments, her story felt by so many Curl friends who had also struggled with embracing their natural curls in the workplace.
We ran a survey within our community and discovered that 68% of curlies have been made to feel curly hair is less professional, while only 54% of curlies show their true texture in their professional headshot. And finally, 59% of curlies have straightened their hair for a job interview.
Inspired by Kayra's story and thousands of others who commented sharing their personal experiences, we have teamed up with curl friends across different industries to begin changing how we view curly hair in the workplace so everyone feels confident to be able to embrace their natural hair texture and be true to who they are. It's about bringing your authentic self to the table. Every. Single. Day.
It's time to take a stand and embrace curls in all their glory. Let's fight the stigma and together we can #RedefineProfessional.
Quotes from the Community
ABOUT CURLSMITH
Curlsmith is an independent beauty brand founded in 2018. With offices in London, this fast-growing beauty business now distributes worldwide via curlsmith.com, Ulta Beauty and other partners. Curlsmith began life as an online community, quickly expanding from forum to product brand. Curlsmith is decorated with Marie Claire, Naturally Curly and Grazia Awards, and has featured in global titles including Vogue, Glamour and Forbes. Curlsmith products are Vegan, Cruelty Free and free from Silicones, Parabens and Sulphates. Their line-up boasts shampoo, conditioners, leave-in conditioners, stylers and hair growth supplements.