How to Refresh Your Curls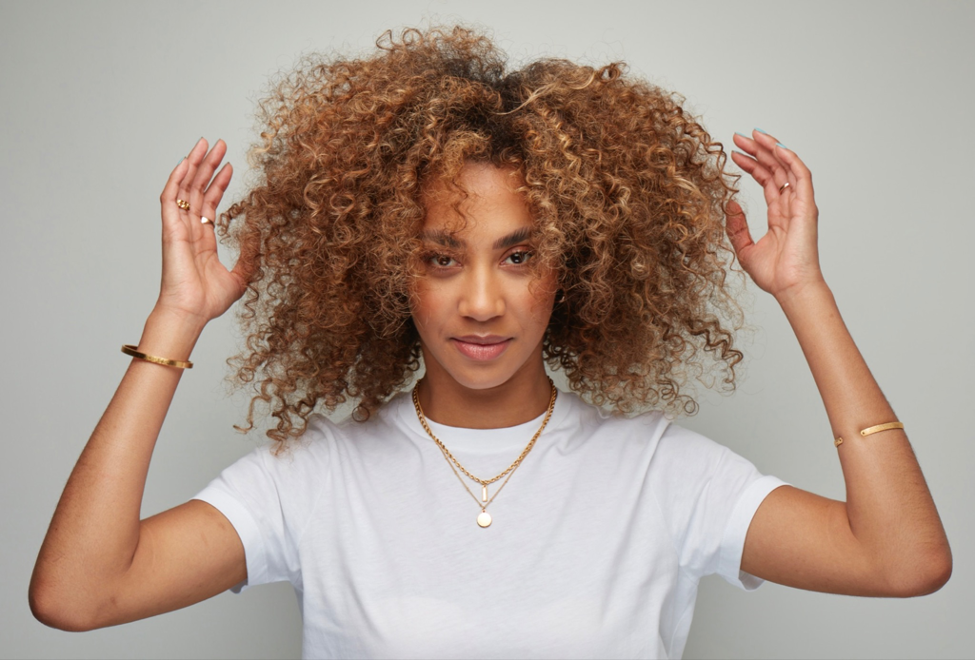 How to refresh your curls is a question that arises a lot in the curly community, so let's address it today. Whether you have waves, curls, or coils, your hair doesn't need washing daily. However, to make those curls pop, refreshing is the perfect solution to see you through to your next wash day.
Why You Might Need to Refresh Curls
Have you ever heard of second, third, or fourth-day curls? It refers to your curls in between wash days. Your locks may become flat and lifeless due to sleeping, exercising, or wearing a helmet or hat. Therefore, refreshing your curls will bring them back to life.
What do I need to refresh my curls?
The Moisture Memory Re-activator is our miracle product for refreshing your tresses. It's a super lightweight leave-in spray to tame frizz, hydrate, and revive all curls.
In addition, you will need the following tools to make the process run smoothly.


XXL Diffuser
Diffusing your curls is optional; remember your hair isn't soaking wet; therefore, it won't take long to dry. There are various ways to diffuse curly hair. Pixie diffusing is your best bet if you are trying to boost volume, as this method scrunches your curls to create a tighter curl while drying. Alternatively, Hover drying will dry your curls as they appear, and Stretch diffusing enables elongation.
Crocodile Clip
Crocodile clips are helpful in keeping hair out of the way when working in sections. They are great for curly hair as they can secure large sections without snagging or getting lost in your curls.
Water Mist
Using a water spray helps to distribute a fine mist of water without soaking the hair and reactivates the product applied the previous day. You can then decide how much additional product is needed to help redefine your curls.


How to refresh your curls
There are many scenarios where you find that your curls are out of shape and need refreshing such as;
After Sleeping
In the morning if you have slept with your curls in a pineapple, take down your hair and shake it out. Alternatively, if your hair is too short to pineapple and is protected with a bonnet or scarf, remove it, give your curl a shake.
After Exercise
Whether you tie your hair half up, half down, in a pineapple, or keep it out of your face with a sweatband, your curls will need refreshing after a workout.
Between Washes
It may not be a wash day but your locks are looking out of shape, refreshing will bring those curls back to life again.
Whatever the scenario, follow the simple step-by-step guide to refresh and moisturize your curly hair.
Step by Step Guide
Section your hair and use a crocodile clip to keep the hair you aren't working on out of your way.

Lightly spritz your curls with water to reactivate the product applied the previous day.

Spritz the mid-lengths and ends with our Moisture Memory Re-activator and smooth the products using the praying hand's method.

If your hair is tangled, use a tool to assist; alternatively, use your hands.

For less defined areas, finger curl to reform and add definition.

Work through each section, repeating the same instructions.

Diffuse or air dry.
If your curls are poppin' and only a few are out of shape, carefully select, spritz with water and Moisture Memory Reactivator, and encourage the curl using the styling technique of choice. If you have stubborn curls, try finger curling to encourage them back into shape.
Refreshing your curls should be a quick process, but it can become lengthy if you don't know what to avoid.
Things to avoid when refreshing
Although refreshing should be quick, it can become time-consuming if you don't avoid the following.
Refrain from soaking your curls with water, which will make your drying process longer. Remember you are refreshing; this isn't a wash day.

Avoid overloading your hair with products.

Don't touch your hair while it's damp, as this will create frizz.
Top tip- If your hair becomes too wet, use our microfiber towel to remove the excess, as this will speed up the drying process
Refreshing with Curlsmith
Everyone deserves great hair, and refreshing those tresses is the perfect solution to see you through to your next wash day with your curls on fleek! If you want to pair your Moisture Memory Reactivator with other products, take our curl quiz to receive personalized recommendations.