How to use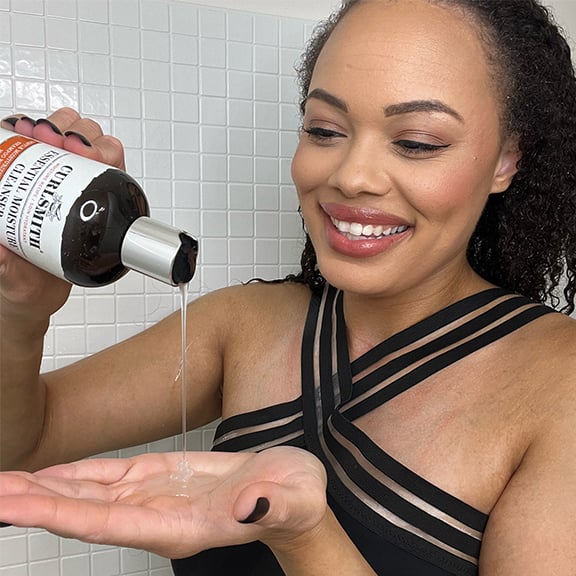 Step 1
Wet your hair thoroughly, then dispense a generous blob of product on your palms and apply directly to the scalp.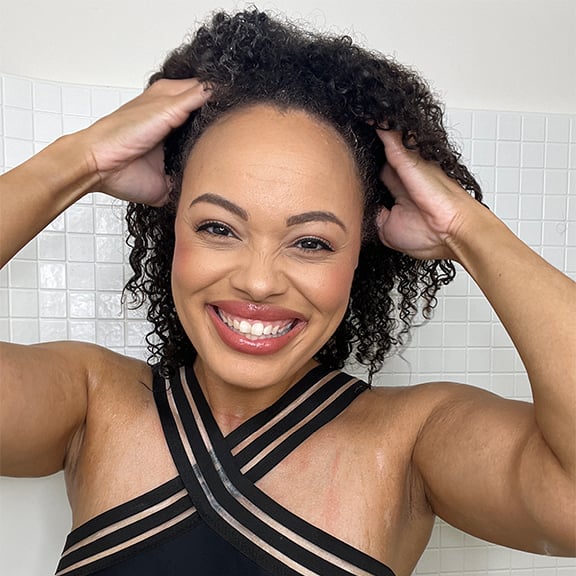 Step 2
Massage gently but vigorously to clear the scalp and melt down all dirt and product buildup.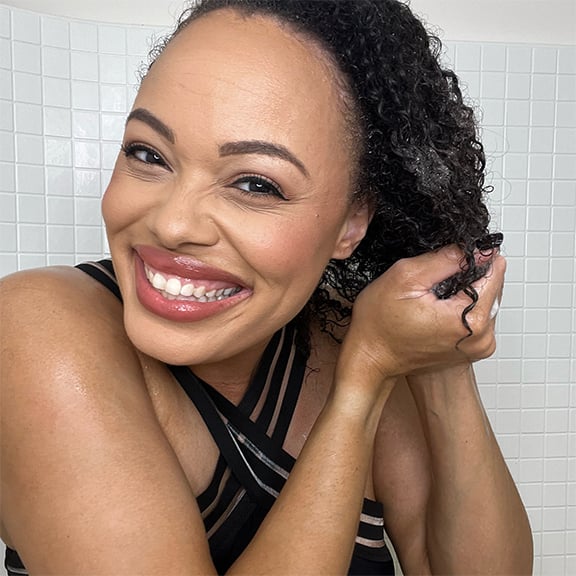 Step 3
Rinse thoroughly until water runs clear. Repeat steps 1, 2 and 3 to properly cleanse the hair.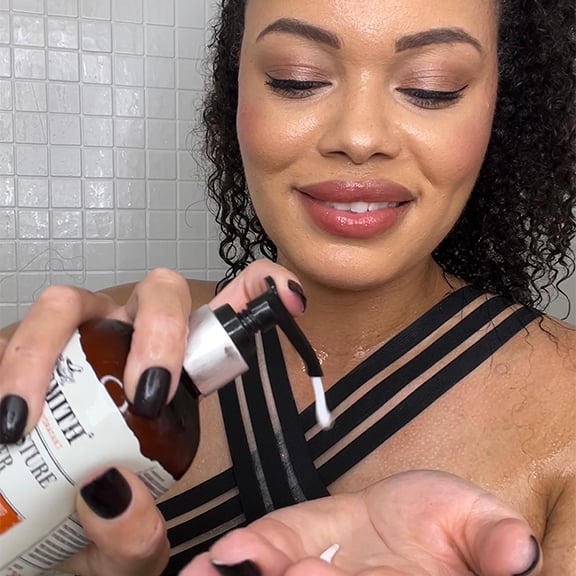 Step 4
Follow with the Curlsmith Essential Moisture Conditioner to detangle and nourish your hair.
Let's show you how it works
The first step is to cleanse your curly hair using our Essential Moisture Cleanser. Our Essential Moisture shampoo gently cleanses the hair, helping remove dirt and product build-up but leaving your hair feeling nourished. Its foaming action gently cleanses without stripping the hair of moisture. It's suitable for frequent washes and is also safe for colored hair.
The next step is to follow up with our Essential Moisture Conditioner. This formula helps to lock-in moisture and detangle your hair whilst in the shower. This will add a weightless finish and long-lasting frizz control. Perfect for any hair type!
Curl
Consultation
Try our 3 minute quiz to discover the best routine for your curly needs.
Take the Quiz