5 Benefits of Using Hair Oils in your Curly Routine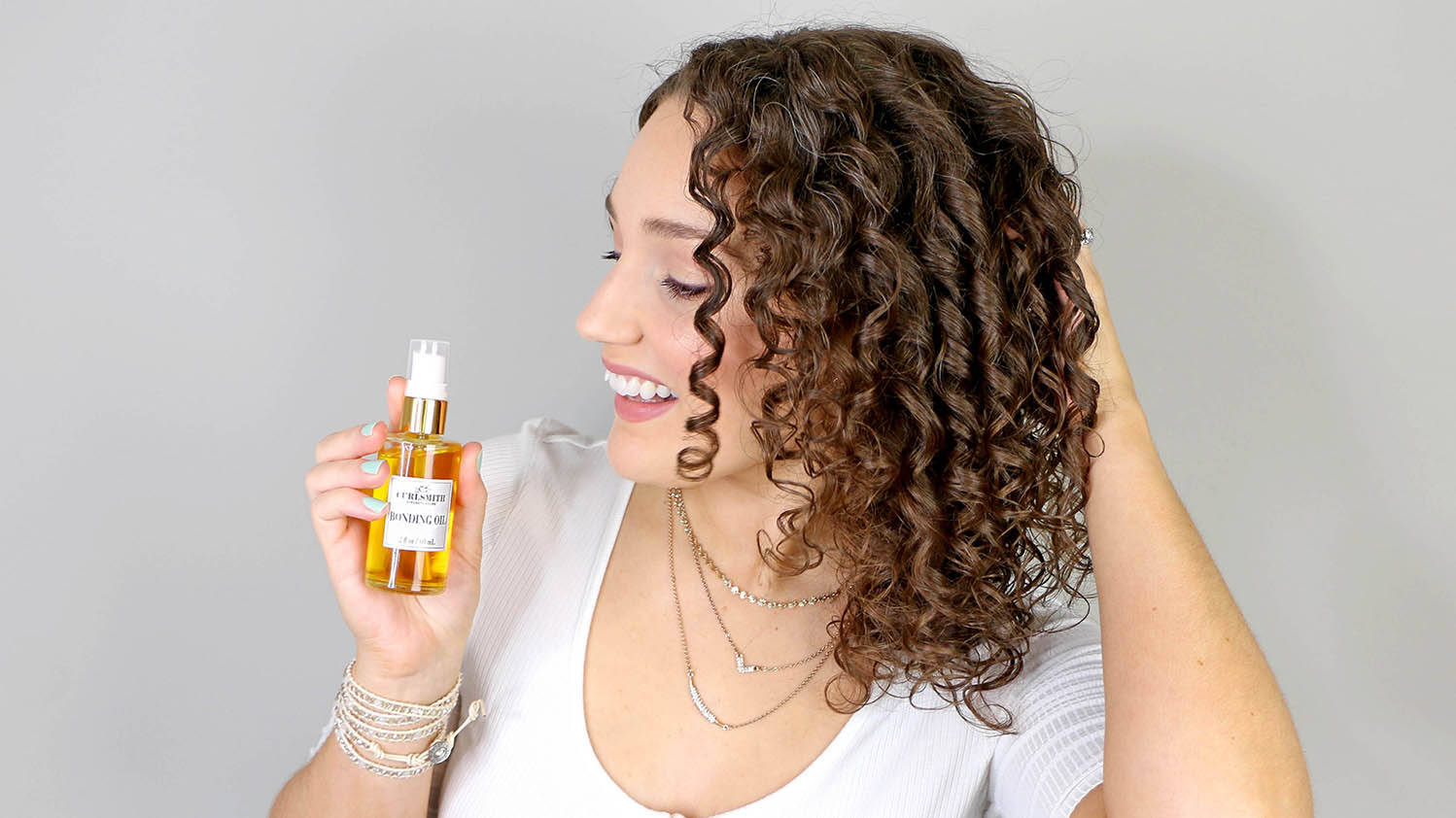 Hair oils are a wonderful addition to any curly hair routine. There are countless options on the market, from plant-based natural nectars to synthetic high-performance serums, and each of them serves a different purpose. Understanding which one to use can depend on a lot of factors, including your hair type and the goal you are trying to achieve.
The history of hair oils
Oils have been used on hair for centuries, tracing back to ancient Ayurvedic practices used in Indian cultures. Women often used hair oils to protect their strands from dry weather conditions. Hair oiling is a treatment usually done at night or before washing. It involves coating the hair with oil, massaging it into the scalp, and letting it sit. Hair oiling can be a relaxing self-care ritual that not only benefits your hair strands but can stimulate hair growth when massaged into the scalp.
Why you should use hair oils on curly hair
Using oils during your wash day routine can help lubricate the hair, protect, and seal in moisture. This is particularly beneficial for those with naturally curly, wavy or coily hair, as these hair types often don't produce much sebum, our scalp's natural oil. Sebum is crucial to keep the scalp and hair from becoming dry and brittle. Because there is less of it, the sebum has trouble traveling down the spiral strands of hair, and so curly hair is also known to be less oily naturally compared to straight hair. Other factors such as genetics and how often you wash your hair can determine how much sebum your scalp produces.
The benefits of hair oils for curls
Hair oils are a great addition to your curly hair routine because they are multi-purpose and offer many benefits that improve the appearance and health of your hair. Benefits of using oils in your curly hair routine include strengthening your curly hair, preventing breakage, and promoting hair growth. Oils aid in moisture retention, humidity protection, shine, and softness. Fortunately, many oils are multi-purpose and can be used at various steps in your haircare routine.
Detangle Hair
Oils help to coat the hair providing lubrication, or "slip", that reduces friction. If you have damaged hair and a looser curl pattern, detangling your hair before washing it while it's dry may help to reduce breakage. When our hair is wet it swells, raising the cuticle and leaving it more susceptible to cuticle chipping and breakage. Using a hair oil during the dry detangling process helps soften any existing products in your curls and provides slip to more easily work through tangles.
Strengthen the strands
Hair oils help to fill in the gaps of the hair's cuticle layer, reducing protein loss during shampooing. This is great particularly for weak or damaged hair, as it will help bind the cuticles together and make the whole structure stronger. Curlsmith Bonding Oil is a great option for this. Enriched with proteins and cuticle-binding ingredients, this oil helps smooth and improve the appearance of damage and split ends.
Moisture Retention
Along with providing slip during the dry detangling process, oils can lock moisture into the hair and prevent it from evaporating too fast. Hair oils that penetrate or have a rich formula, like the Curlsmith Intense Treatment Serum, are beneficial as a pre-poo treatment to fill in the gaps between the cuticles and reduce the swelling of the hair. Excessive, repeated swelling caused by over-cleansing the hair can cause moisture overload or hygral fatigue. Using pre-poo oil will also help prevent shampoos from stripping out all the moisture from the hair and provide a protective barrier.
Shine & Softness
One of the most apparent benefits of incorporating hair oils in your curly routine is shine. If you're struggling with dullness, oils can make your hair glossy and make your color appear more vibrant. Using oil in the final step of your routine will add lustre and loosen up your gel cast. Oils also soften the hair, which is especially beneficial for coarse hair, high porosity hair, and hair that is prone to dryness. Oil lubricates the hair strands, helping them to feel less brittle and stiff.
Humidity Protection
Many people find that hair oils are beneficial in humid climates. There are different types of oils, and sealing oils sit on the surface of the hair, so they could prevent the hair from absorbing moisture from the air too quickly. Jojoba oil is commonly used as a sealing oil and to help slow the absorption of the humidity in the hair.
Hair Growth & Scalp Health
Oils are also traditionally used during a scalp massage to stimulate blood flow to the scalp and promote hair growth. Essential oils such as rosemary and peppermint can also be stimulating. One study found that peppermint oil had prominent hair growth effects, an increase in follicle thickness, and overall density. Peppermint oil is also anti-inflammatory, antimicrobial, and antifungal, making it a beneficial ingredient for scalp products.
However, if you want to harness the benefits of hair oils for your scalp health, you should be mindful of the negative effects oiling your scalp can have. If you leave oil on your scalp for too long, it can lead to conditions like dandruff and itchy scalp, so it's always best not to leave them on too long.
Curly hair oils
Incorporating hair oil in your regime is vital to overall curl health and improves appearance. If you're struggling with damaged hair, dullness, dryness, or brittle hair, learning how to use hair oils will take your routine to the next level. With Curlsmith cruelty-free and vegan hair oil options you are bound to find the right product that works for your needs.