Applying Hair Gel: Wet vs Dry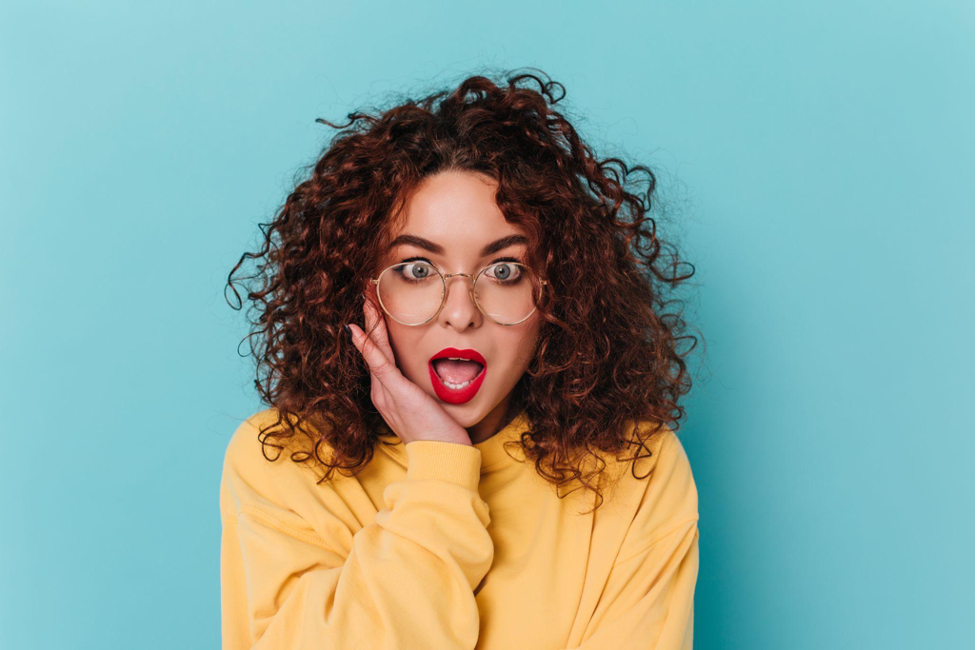 One of the most important things about hair gel is whether it's designed to go on wet or dry hair to achieve the best results. Using a gel incorrectly can lead to an undesired outcome such as providing too much, or little hold to your tresses. Whatever your issues we have you covered with the following guide.
Table of Contents: 
Wet or Dry?
Curly hair accepts products differently depending on whether your strands are wet or dry, which is considered when products are developed. Therefore, the recommended gel usage will be made clear in the product guidelines, ensuring the best results.
Wet hair 
Every styling  gel in the Curlsmith range should be applied to wet hair for the best results. Wet hair allows the product to glide throughout your strands and define each curl. Once all the strands are coated, the gel will lock in the hydration and moisture. Your curls will receive the following benefits. 
Moisture

Definition

Hold

Frizz control

Long-lasting curls
Dry Hair
Using gel on dry hair means that you are at risk of experiencing the following issues:
flaking

stickiness

Unwanted residue

Crispy curls
Nobody wants to experience any of the above, so let's commit to using gel in the right way to benefit from juicy, flexible curls. Now that we are clear on using our gels on wet hair let's move on to the application.
Gel Application
When applying your gel, there are a few simple steps to achieve defined curls. 
Applying to Wet Curls
Once you have washed your hair and applied your chosen leave-in conditioner to detangle, moisturize, and prime, you should do the following:
Section your hair.  

Disperse a reasonable amount of gel into the palm of your hands and rub it together.

Using the raking method, apply the gel to the section.

Proceed with Praying hands to smooth the hair and reduce frizz. 

Choose your

preferred styling method

, such as scrunching, finger curling, or shingling.

Repeat the process on each section of hair. 
Applying to Dry Curls
Several issues come with applying gels to dry hair, as previously mentioned. However, when considering the application on dry hair, you can easily experience a build-up of gel. The water usually provided by your wet locks isn't present to dilute the gel and assist with gliding throughout your tresses.
Introducing Curlsmith Hair Gels
The best gels for curly hair do not contain any harsh ingredients that can cause the hair to become dry, brittle, and break. Using a gel from the Curlsmith range gives you peace of mind because all our products are formulated with curl-loving ingredients. 
Our range includes various gels to suit different needs, whether you require light, medium, or stronghold. Some gels are specifically designed for damaged hair or those with sensitivities; we have fragrance-free options.
All Curlsmith stylers have a hold bar from 1-10 to indicate the hold level, one being the lightest and ten the strongest. Our light-hold gels are called jellies, as their consistency is runny. Whereas our stronger hold gels have a thicker consistency to offer a long-lasting definition.
Gels
Within this group, we have the In-Shower Styler, which offers our strongest hold in the range. It is a part of the moisture recipe and features ingredients such as the Resurrection flower and Andirobo plant to provide moisture and nourishment to your tresses. Alternatively, our Shine Gel is fragrance- free so great for those with sensitivities. 
Some curl friends are reluctant to use a gel styler as they think it will make their curls stringy or crispy. With Curlsmith gels, whether you select a light or stronghold, the result will always be soft, bouncy curls.
Souffle
Our Curl Defining Souffle is one of our best-selling stylers, and this is because you benefit from moisture and a medium hold resulting in bouncy curls. Perfect for if our jellies are too light for you, but you're not quite ready for a strong hold gel. 
Jellies
Jellies offer a light to medium hold depending on which of the three you choose in our assortment. The consistency is runny in comparison to our stronger hold gels. This type of product is perfect for our curl friends that don't quite want the stronghold of a gel but require more hold than a styling cream offers. 
As your locks dry, if you have selected a medium or strong hold gel from the Curlsmith range, you should expect a cast to form around your curls. Do not worry; this is the gel setting you curl to provide long-lasting definition and hold. Once your hair is 100% dry, scrunch the crunch to reveal soft, defined, bouncy curls with Bonding Oil or Shine Oil.
What to Avoid When Using Gels
We have covered the benefits of using gels correctly, so keep reading to discover things you should avoid.
Using a gel without previously applying a leave-in conditioner can

leave your hair feeling dry

as you have not received moisture from the leave-in conditioner. 

Applying the gel without sectioning your hair will prevent even coverage resulting in an uneven outcome.

Touching your hair as it's drying will

encourage frizz

.

Not breaking the cast will leave your curls feeling hard and stiff.
In addition to the list above, ensuring you pick the right gel is equally important. Otherwise, you could end up with unwanted levels of hold and definition. Take our curl quiz to remove the stress from figuring out which of our gels best suit your needs. Answer a few simple questions to receive personalized recommendations. 
Care with Curlsmith
Caring for curls is at the core of our brand. All our products contain ethically sourced ingredients that curl love and avoid the ones they don't. Everyone should embrace their natural texture, and we are dedicated to providing the products to help do so. In addition, our products are cruelty-free and vegan-friendly.