How to Achieve the Perfect Wavy Wash Day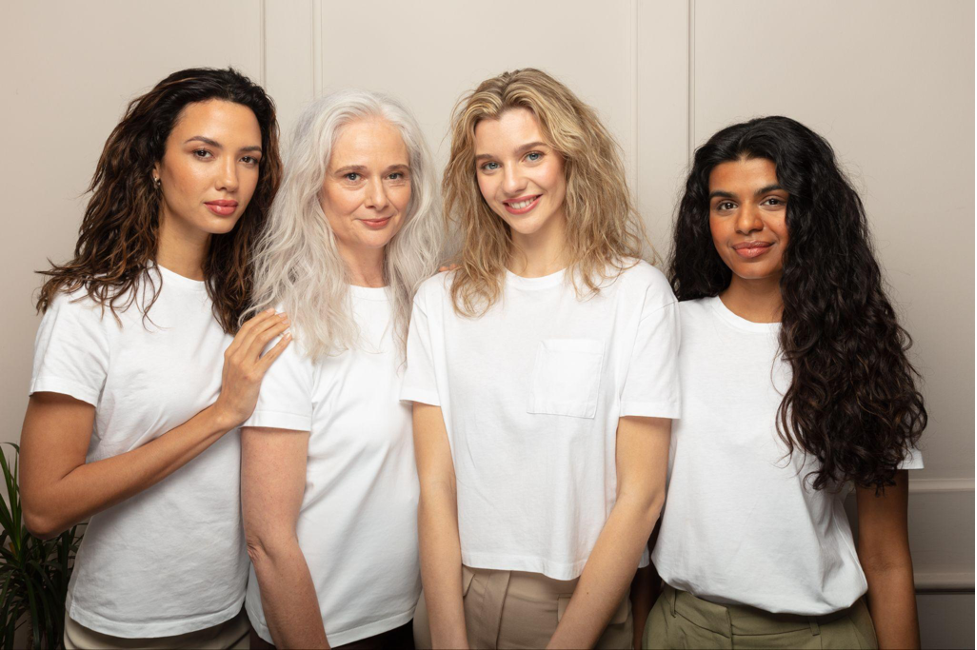 Washing wavey hair and achieving a good wash day routine can be simple once you know how. Follow our Curlsmith four-step method, including our newest styling product, Effortless Waves, and you will be sure to make waves every wash day.
How to Achieve the Perfect Wavy Wash Day
Wash Wavy Hair in Four Steps
Caring for wavy hair means using products that are kind to waves and don't strip the natural oils from the hair with ingredients such as sulfates, silicone, phthalate oils, and drying alcohol. Curlsmith uses food-inspired ingredients in our wavy hair products to feed them with what they need to flourish.
Starting from the top, let's break down your new wavy-wash day routine.
Step 1- Wash
Cleansing your hair is vital for maintaining a healthy scalp. Not doing this can cause scalp issues and blocked follicles, leading to the risk of shedding or hair loss. Our shampoos are sulfate free; therefore, they offer a gentle cleanse. Use our everyday shampoo to remove dirt and build-up; alternatively, for frequent cleansing, interchange with our co-wash for a mild conditioning cleanse. As our shampoos are gentle, we recommend using a clarifying shampoo every 4-5 washes, such as our Wash and Scrub Detox. Read on to learn about the shampooing process.
Wet your waves with water and squirt a generous blob of your preferred Curlsmith shampoo into the palm of your hand. Rub your hands together to spread shampoo evenly across both.

Work the shampoo into your scalp and scrub vigorously to break down the dirt and build up. Ensure you work your way around your entire scalp, including your hairline, to guarantee a thorough cleanse of your wavy hair.
Rinse and then repeat.
Once you thoroughly rinsed your second shampoo from your tresses, select a Curlsmith conditioner. 
Step 2- Condition
We recommend conditioning every wash day. The role of the conditioner is to add moisture, smooth the cuticles and assist with detangling. Our everyday conditioners stay on the hair for 1-2 mins and then rinse. We also recommend deep conditioning weekly for up to 30 minutes with one of our conditioning treatments.
Get the most out of your conditioner with the step-by-step guide.
Apply 1-2 quarter-sized dollops of conditioner into your palm and rub your hands together. 

Work the product throughout the lengths of your wavy hair.

Use the raking method to help detangle and ensure the product is distributed evenly throughout your waves.

Section your hair and use a tool of choice to detangle from ends to roots carefully.

Repeat the process with each section until you have covered all your wavy locks.

Leave to penetrate for 1-2 mins or, if you are deep conditioning, up to 30 mins, and then rinse thoroughly.
Once rinsed, you can complete the next step in or out of the shower.
Step 3- Moisturize
Moisturizing your locks with a leave-in conditioner is a crucial step in your wavy hair routine. The lightweight texture melts onto your strands to moisturize, assist with further detangling, and prime your tresses ready for your wavy hair styler. For the best results, apply to the hair in sections.
Apply a small amount of product to your palms, and rub your hands together.

Work the product through each section of wavy hair using the raking method for even distribution and praying hands to smooth the hair and help reduce frizz.

Use a detangling tool to ensure the waves are thoroughly detangled.

Repeat this process on each section of hair until you have covered all of your hair.
You're nearly at the end of your routine and will soon have luscious waves; the next step is applying your styler.
Step 4- Style
There are various hair styling products in our Curlsmith range; your desired results determine what type of styler you need. However, our Effortless Waves styler is perfect for all waves. The lightweight liquid glides easily throughout your strands to moisturize and define, leaving you with soft, bouncy, frizz-free locks. The key ingredients include a vegetable active, Chia seeds, and Linseeds to reduce frizz, moisturize and define without that crunchy feeling. Let's not forget the squeezed Aloe juice for ultimate moisture and nourishment. For best results, apply to the hair in sections.
Take a section of hair and clip the remaining hair out of the way with a crocodile clip. 

Ensure that your hair's still wet and spray a few pumps of the product throughout your mid-lengths and ends (top tip keep and water mist spray on hand to saturate any strand that starts to dry).

Work the product throughout your waves using the raking method for even distribution.

 Use the scrunching method to encourage your wave pattern.

Repeat the same process on each section of hair until you have covered all of your tresses.
Our Effortless Waves has a hold level of 3, described as an invisible hold, leaving your waves feeling soft but defined. We recommend layering one of our gel stylers if you want more hold.
Drying Your Waves
Use our microfiber towel to scrunch your waves and remove excess water from your tresses. This will help to speed up the drying process whether you choose to air dry or diffuse. Air drying is beneficial if you don't have time to dry your hair and are happy with your waves drying as they are. Alternatively, if you want to encourage a tighter wave pattern and don't fancy leaving the house with wet hair, opt for diffusing your wavy hair.
Our Curlsmith Diffrizion dryer with XXL Diffuser is designed to dry and diffuse wavy hair. The technology puts the health of your tresses at the front of your drying process. Our impressive 8-inch diffuser is sure to dry your locks in no time. 
Wavy Wash Day With Curlsmith
Keep your waves on fleek every wash day with this simple wavey routine. Curlsmith's products are cruelty-free, vegan, and curly girl friendly. If you want products to pair with your Effortless Waves, take our curl quiz to receive personalized recommendations.