How to use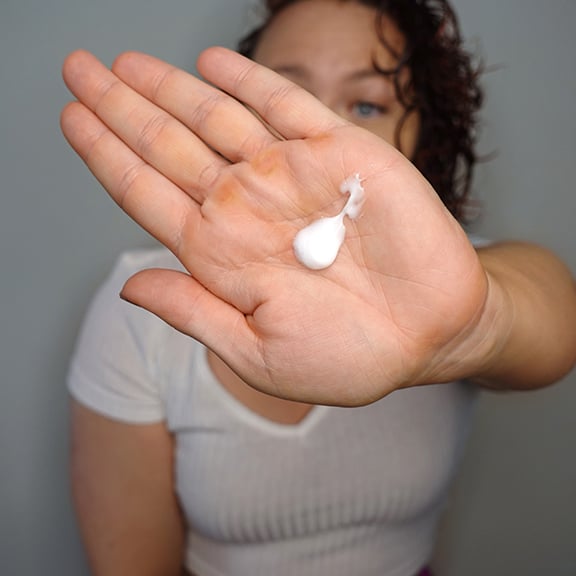 Step 1
Take a small amount of Cream. Start with a dime-size and add up if needed - a little goes a long way!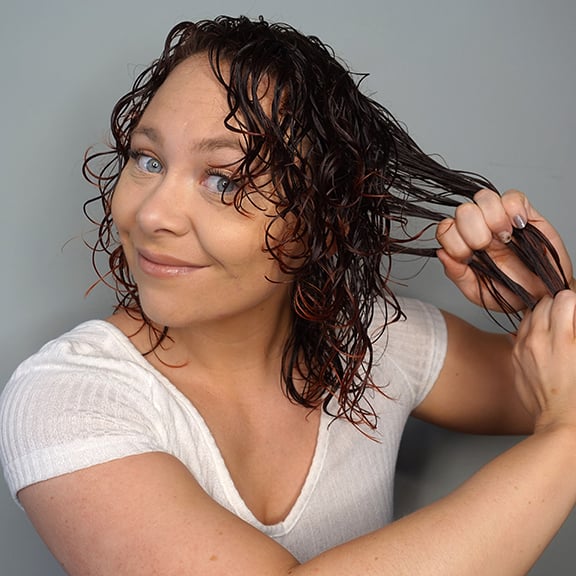 Step 2
Rake the cream through soaking wet hair, making sure you are evenly distributing it and coating every strand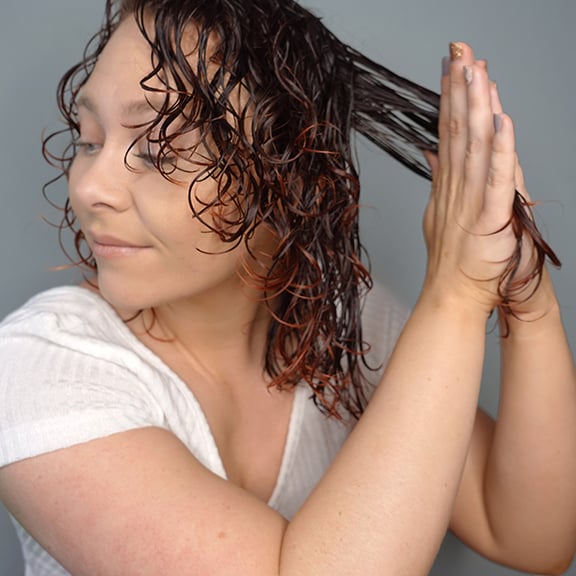 Step 3
Use the 'prayer hands' method to smooth the strands. This helps sealing cuticles and reducing frizz!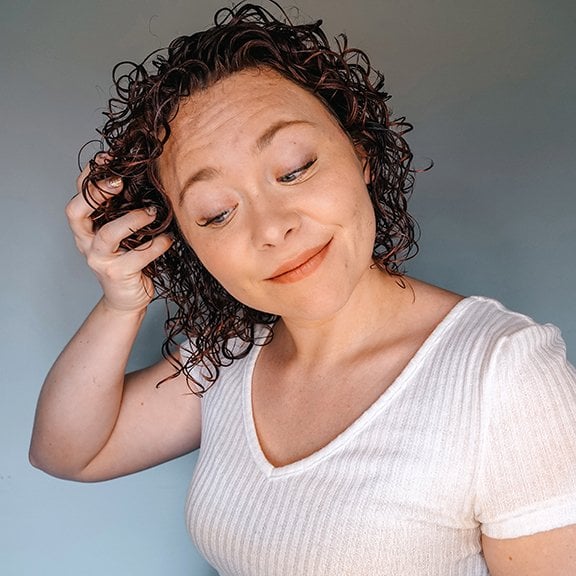 Step 4
Flip your hair and gently scrunch to encourage curl formation. Follow up with your favorite styler for extra hold and definition.
Let's show you how it works:
Hey, curl friends using a leave-in conditioner every wash day is a must. Check out our simple video on this lightweight moisturizer suitable for all curl types.
Full Ingredients (INCI)
Click on the ingredients for more details
We always seek to use the latest and best for your curls so we may update some ingredients from time to time. Please always check the product's packaging for the most up to date and accurate ingredient information.
ZERO SPOONS OF: SULPHATES, PARABENS, SILICONES, MINERAL OILS, PHTHALATES, DEA
Read more
Read less
Curl
Consultation
Try our 3 minute quiz to discover the best routine for your curly needs.
Take the Quiz