Curly Haircare for Beginners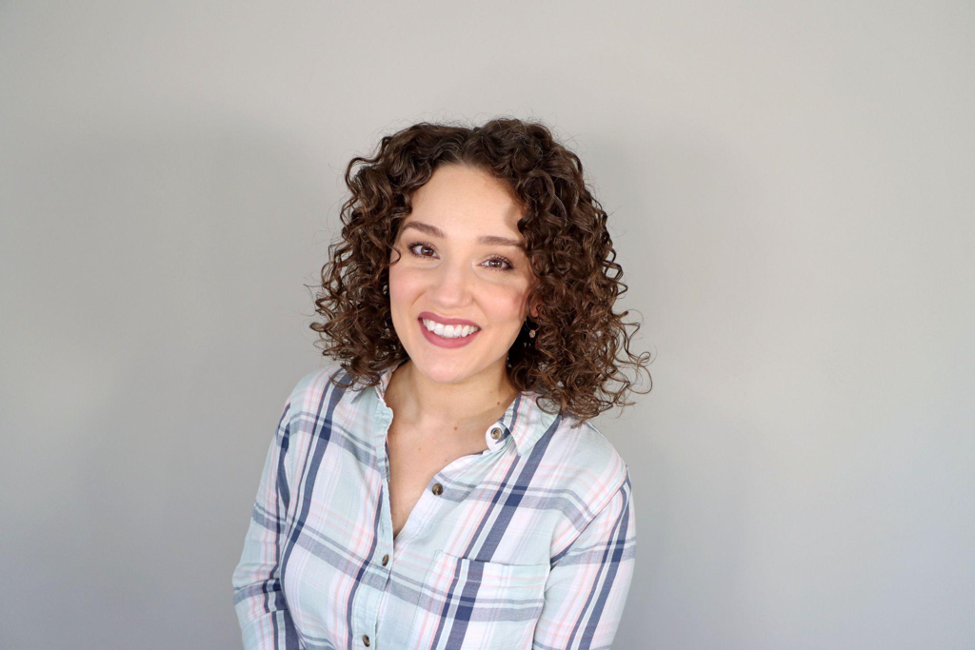 If you are just starting your curly hair journey, you may be overwhelmed by all the information out there and the various products for naturally curly hair. You may also be experiencing common curly hair struggles such as dryness, frizz, and inconsistent results. Many often resort to straightening their curls which leaves their hair damaged and unmanageable when it's in its natural state. With special care, practices, and a consistent routine, you can have natural curls that flourish. 
Table of Contents: 
Why curls need special care
Curly hair often requires more care and attention than straight hair types because it can be naturally drier, more prone to frizz and breakage, and more reactive to changing weather conditions.
Curly hair strands bend and turn, making it difficult for the scalp's natural oil, sebum, to travel down the hair shaft. Sebum naturally protects the hair from drying out. Sebum production can vary depending on internal factors, and the tighter your curl pattern, the less likely it can travel down the hair shaft. It's important to keep curls from drying out so they can remain healthy. Dry curls often appear dull, frizzy, and can break more easily.
There are many different unique curl shapes, patterns, and textures. It's common for people to have multiple hair types as well. While it's not critical to identify your exact curl pattern, it can be helpful to know to determine how oily or dry your hair may be, how often your wash your hair, and styling techniques to enhance your pattern if desired. Many often refer to hair types on a numbered scale (1-4) with multiple levels (A-C) in between. The numbers group the various curl patterns from straight to coily. The letters signify the diametre of waves, curls, or coils with each category.
For easy reference, we will refer to the curl types as wavy, curly, and coily. Each curl type has its own unique challenges and characteristics.
Wavy - Sebum can more easily travel down wavy hair naturally. This hair texture may find that they need to wash more frequently and may notice more oily, weighed-down roots. Hair care for this type may require less moisture and more lightweight wavy hair products.
Curly - Curly hair often has more spirals making it difficult for sebum to reach the lengths of the hair. This curl pattern may experience some oiliness at the root but overall be dry. Dryness can lead to frizz, breakage, and brittle-feeling hair. 
Coily - This curl pattern has a very tight coil or zig-zag shape. The tighter the curl pattern becomes, the drier and more fragile the lengths of the hair become. Those with coily type of hair may find that they can go much longer in between washes and need heavier ingredients in their coily hair products such as hair oils and butters.
Washing your hair too frequently if you have naturally dry hair and not properly taking care of your hair can lead to damage. Creating the proper curly hair routine to care for your unique curl type will keep your curls healthy and thriving.
Common Curl Problems
Curly hair is unfortunately prone to a myriad of problems if not properly cared for, including those that impact the health of your hair and its appearance.
Some of the most common hair care concerns include:
Dryness:

Curly hair is most prone to dryness

on the lengths of the hair. Using products which moisturize curly hair are essential. 
Breakage:

The bends and turns of naturally

curly hair strands make them more fragile, damage-prone which leads to breakage

.

Damage & split ends:

Hair cuticles can easily be damaged by heat, chemicals, and rough detangling.

Tangles:

Due to the texture of curly hair, it tangles easily if not properly protected.

Frizz: The natural shape of curly hair strands can create frizz because it does not lay flat and smooth like straight hair. Frizzy curls are normal, although sometimes excessive frizz can indicate issues such as dryness and breakage.
Build-up: Rich curly hair products, minerals in water, and pollution easily can pile up on curly hair and cause scalp build up.
Weighed-down curls: While curls are often dry, they can also become over-moisturized, limp, and not spring up. This can also be from buildup from products, sebum, and hard water minerals. 
Healthy Curl Care Start at the Scalp
Maintaining a healthy scalp is the key to healthy hair growth, shine, and overall hair health. Keeping an eye on your scalp is important to ensure it's not accumulating too much oil and product residue. Not washing enough or washing too much can lead to healthy scalp conditions. 
Healthy Scalp Care
Maintain a healthy scalp by keeping it free of product build-up, which accumulates over time and can cause curls to appear limp, dull, and feel sticky. Routinely using a clarifying shampoo to remove build-up from products, dead skin cells, and oils will keep the scalp healthy and balanced. 
Those with an overly oily scalp or severely dry scalp can benefit from the Curlsmith Detox Kit, which balances the scalp's microbiome and will help you maintain scalp health. It also contains a natural, fine-textured scrub to gently exfoliate dead skin cells and build-up on the scalp.
Wash Frequency
Due to the dryness of curly hair, it's typically advised to not over-wash and strip too much of the natural oils. Sulfate shampoos are especially drying on fragile curly hair. Your natural rate of sebum production will determine how often you should wash your hair, but typically you want to avoid washing it daily. Just like the skin on our face, our scalp oiliness varies from person to person. If you notice oil on your scalp and your roots after just one day, then you have a naturally oily scalp. If your hair is not oily after several days and your scalp feels dry and tight, then you have a dry scalp. Those with wavy hair types may wash as often as every other day, while curly and coily hair types may go longer, up to a week. 
Washing too frequently, such as daily or multiple times per day can dry out the scalp and cause it to feel tight or uncomfortable and flake. Dry weather can also cause your scalp to become dry. Using more moisturizing shampoos and sulfate-free shampoo is ideal to prevent stripping curly hair. 
How to Create the Perfect Curly Hair Care Routine
Sticking to a consistent curly hair routine will keep your curls healthy and looking the way you desire. As you get more familiar with your curls, you will find a routine that works for your unique curl type and your lifestyle. In time, your routine will become second-nature. Curly hair can be fairly low maintenance on a day-to-day basis, but need more care on wash days or when having specific issues. However, it does not need to be complicated if you follow these specific steps.
Basic Wash Day Routine
This routine is ideal for a regular wash day when you simply need to cleanse, condition, and restyle your hair. Some like to wash as often as every other day, while others would do this routine once per week.
Treatment Wash Day Routine
From time to time, your curls will likely need extra love, especially if you're experiencing any issues such as build-up, very dry hair, lackluster curls, or extra frizz. This would replace your basic wash day routine and is something that can be done up to once a week, depending on your hair's needs. You may also pick and choose which of these steps you want to incorporate instead of doing all.
Pre-poo: Optional, but using a pre-shampoo treatment like a

primer

or an oil will help detangle and protect the hair.

Clarify: Use a

clarifying shampoo

to deeply cleanse the scalp and hair, removing buildup.

Deep condition: Use a

deep conditioner

or a regular conditioner for extra moisture.

Moisturize: Use a

leave-in conditioner

to add moisture, smooth the cuticle, and further detangle if needed.

Style: Apply

stylers

of your choice to add additional moisture, define the curls, and prevent frizz.

Dry: Diffuse or air dry.

Finish: This is optional, but use an

oil

to add shine, soften your gel cast, and lock in moisture.
Refresh Routine
Ideally, you won't have to do much to your curls in between washes, especially if you're using a strong hold gel to set your curls in place. Some days you may be able to wake up and go, however it is common to have to touch up as frizz and tangles can develop after wash day. You do not need to soak your hair and completely restyle, and instead just add a little water and/or extra product for an effective curl refresh.
Dampen: Spritz hair lightly with water or wet your hands and smooth over frizz.

Touchup: If your curls are feeling dry or if you have some tangles, add a little

leave-in conditioner

or curl cream, such as the same one you used on wash day, and mix it with some water.

Dry: Diffuse for a few minutes on warm or cool, or air dry

Some gels can be reactivated by just adding water so you don't need to add extra

gel

. However if you feel your curls are very frizzy, you can smooth a little gel mixed with water over your curls and scrunch.

Diffuse or air dry
Best Products for Curly Hair Care
Determining the best products for your curl type can be challenging at first, but once you learn your curls you will get the hang of identifying what you like. Fortunately, Curlsmith makes it simple and easy with the Curl Quiz and the various collections that are labeled based on certain needs. 
Most of Curlsmith's products work for all curl types, with the exception of a few products that may be too heavy for very fine hair, or too lightweight for coarse hair's needs. Products within various recipes can be mixed and matched to address your hair's specific needs.
Ingredients and Practices to Avoid 
Curly hair can be especially sensitive to certain ingredients that are common in cosmetics such as sulfates and silicones. Heat styling and chemical treatments are best avoided to maintain healthy curls.
Sulfates
Sulfates are surfactants used to cleanse the hair, but harsh sulfates such as Sodium Lauryl Sulfate. These can be very drying when used regularly. Curlsmith shampoos are sulfate-free and use gentle, yet effective, surfactants.
Silicones
When using very gentle cleansers and avoiding sulfates, you may want to consider avoiding silicones as well, especially if your hair is very fine and prone to build-up. Silicones are often found in conditioners and curl creams and create a protective barrier on the hair and add slip, but this can accumulate if not removed with strong shampoos. Curlsmith conditioners and styling products are silicone-free, and contain other natural ingredients that provide similar benefits.
Heat Tools
With curly hair being so fragile, it can be easily damaged by heat tools such as blow dryers, straighteners and curling irons. Damaged curls become looser, won't spring up as often, and be dry and brittle. Those looking to recover their curls will transition away from frequent heat styling and chemical relaxers and grow out their natural curls. Using heat tools during this process can be a set back and delay your journey to healthy curls.
Chemical Services
Chemical services in the salon such as relaxers, keratin treatments, and bleaching should be avoided if you want to have healthy, natural curls. These permanently change the structure of the hair and the only way to restore your natural curls is to grow them out and cut off the damage. These services also cause damage to the hair's cuticle, making it more susceptible to dryness and breakage.
Best Curly Hair Tips
Learning to take care of your natural curls comes with lots of trial and error. There are many tips and techniques that can help along the way and simplify your routine.
Clarify at least every 4-5 washes to remove any product buildup and always follow up with a deep conditioner.

Use

bond building treatments

to help recover damaged hair from heat or chemical damage.

Get a curly haircut by a curl specialist to create a shape that is best for your curls and desired look. Maintain healthy ends with regular trims.

Protect curls overnight with silk accessories such as a

vegan silk pillowcase

, scarf, bonnet, or

silk scrunchie

.

Use a smooth, flat-textured,

microfiber towel

after washing your hair to prevent frizz and breakage.

Use a

hair dryer and diffuser attachment

designed for naturally curly hair with low to medium heat settings to minimize damage.

Protective hairstyles are a great way to take a break from maintaining your curls and allow them to grow.

Maintain a healthy diet rich in vitamins that nourish the scalp and hair such as protein, Iron, Vitamin B12, Vitamin D, Zinc, and Biotin.
Healthy Curls Take Time & Dedication
Nourishing your hair from within is key to curl health. If you're currently looking to start taking care of your natural curls and want to restore them to their natural state, it's going to take time and dedication. Understanding curls' unique needs, following a routine, and using products designed to feed healthy curls is key. Curlsmith's vegan, cruelty-free products are designed to address curls' unique needs and are rich in natural ingredients.