How to use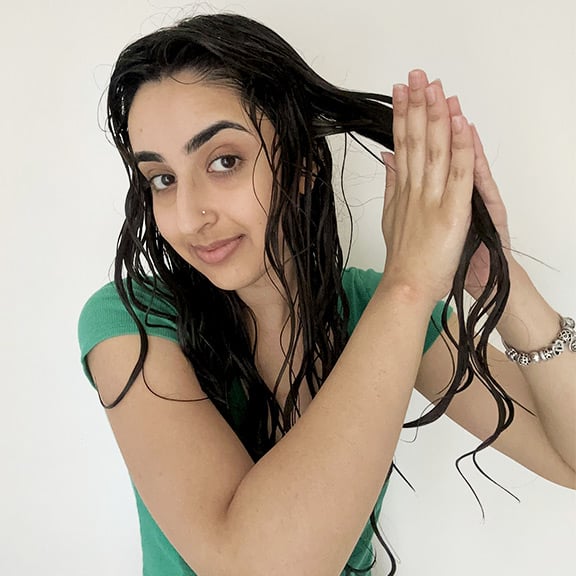 Step 1
Rub the product between your hands and apply on soaking wet hair with the "praying hands" method, smoothing from top to ends.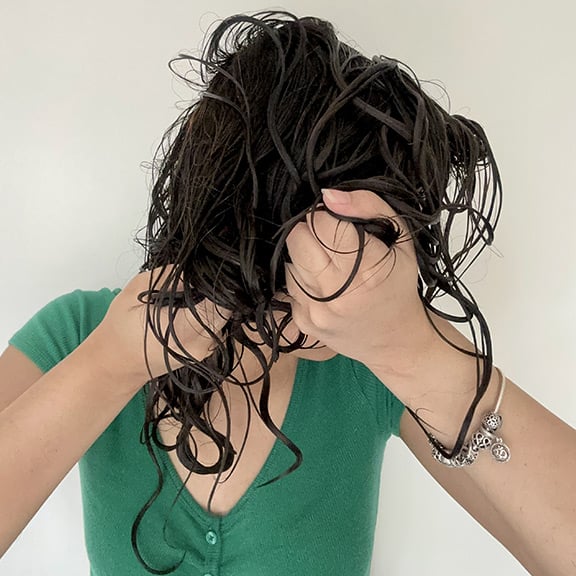 Step 2
Flip your head upside down and scrunch gently with upwards motions to encourage curls to spring back and form their pattern.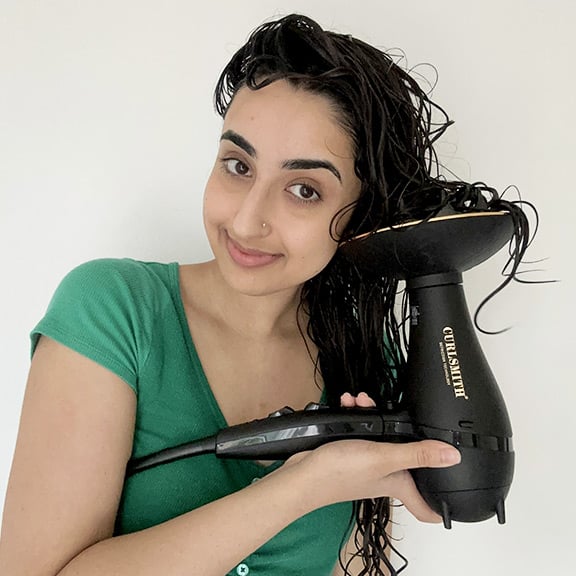 Step 3
Air dry or diffuse. Make sure you flip your head in all directions while drying to increase volume. Do not touch hair while drying.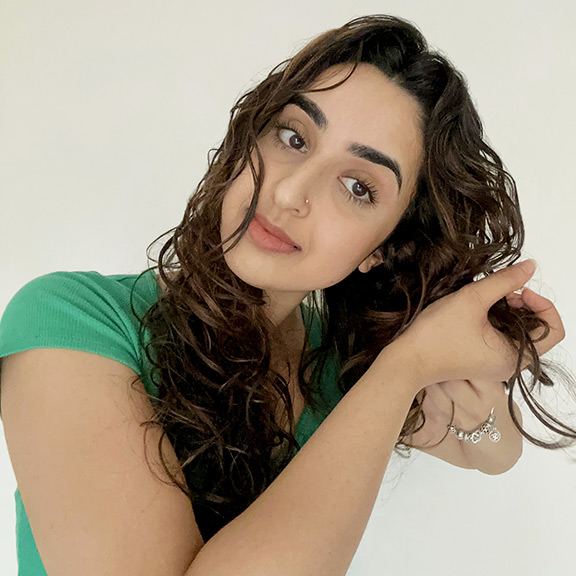 Step 4
Once completely dry, scrunch again to 'break the cast' to leave your hair feeling super soft and bouncy.
Let's show you how it works
Hey curl friends, look no further than our medium-hold jelly styler if you want definition and frizz control. Check out our how-to tutorial for the best result from our Frizz Rescue Curl Retainer.
Full Ingredients (INCI)
Click on the ingredients for more details
We always seek to use the latest and best for your curls so we may update some ingredients from time to time. Please always check the product's packaging for the most up to date and accurate ingredient information.
ZERO SPOONS OF: SULPHATES, PARABENS, SILICONES, MINERAL OILS, PHTHALATES, DEA
Read more
Read less
Curl
Consultation
Try our 3 minute quiz to discover the best routine for your curly needs.
Take the Quiz